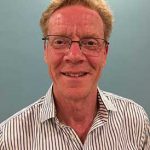 Photos top row left to right (if viewing from a desktop)-
Louise Middleton, Nikki Jacques, Maureen Rolfe and Peter Phillips
Photos middle row left to right-
Beth Callis, Nicola Cummins, Renata Noyce and Sarah Murray
Photos bottom row-
Elaine Cotter and Sue Jeyapaul
No current photo of Steering Group member Laura Freeman.
---
What do we do?
Parent Carers Together has a Steering Group of key parents and carers who participate in external meetings for the benefit of our members and their children/young people.
Every member of the Steering Group writes a summary report of the meeting or task group they attended on Parent Carers Together behalf.
Currently Louise Middleton and Nikki Jacques are the Co-chairs of the Steering Group.
Beth provides admin support to the Steering Group.
---
What are our motivations, interests and areas of expertise?
Louise -is interested in development around Mental Health and Post 16 options for younger people.
Nikki - is interested in areas around Preparing for Adulthood (PFA), Educational Health Care Plans (ECHPs), Mental Health, Speech and Language, SEN Support and Behaviour and Development. Nikki J will shortly be supporting BCP council with their work on the SEND Panel.
Maureen- is interested in work around Post 16 and Post 19 Options and she is part of the local Learning Disability Partnership Board.
Peter- is interested in strategic coproduction with the Local Authority, and in the specific needs of children who have experienced trauma, such as looked-after and adopted children. He also has experience in Elective Home Education. He represents the forum in the BCP SEND Transformation & Development Board, and the Strategic Partnership Board for Aspire Adoption Agency. Apart from his involvement with the forum, Peter works in marketing and strategy in the telecoms industry, and he is an Elder of his local church.
Nicola -is interested in the development around ECHP's, Mental Health and Post 16 Options.
Renata-is interested in how to consult parents and carers where English is not their first Language. Renata is Brazilian and also speaks Portuguese.
Sarah- is interested in discussions around School Phobia ('offrolling'), Autism, Visual Impairment, Specialist Health Needs and School Provision. She has experience of both mainstream and specialist schools, colleges, and boarding school.
Su-has a particular interest in Early Years ECHPs, School Provision and being part of the Tier 2 SEND Task Group. Su will shortly be supporting BCP with their work on the SEND Panel.
Elaine- is interested in SEND, ASD, ADHD, Tourettes, SPD, specific learning difficulties, behavioural management, school phobia, SEND provision, EHCP's, mental health and parent support.
---
How often do we meet?
Members of the Steering Group meet once a month (face to face or virtually) to provide meeting feedback, look at ways to increase parent involvement and to plan for the future of the forum.
Below are some photos of the Steering Group including photos of the Interim Steering Group on 14th May 2019 at our first Steering Group meeting.