We work in partnership with the local authority, health services and other service providers to:
Raise awareness
Influence change
Support parents and carers
To have a voice in how SEND services are shaped and delivered in Bournemouth, Christchurch and Poole.
To find out more about Parent Carers Together , click HERE to view a Powerpoint presentation 'Introduction to PCT'.
We issued a joint statement with the Dorset Parent Carer Council (DPCC) to parents and carers to help everyone understand the role of Parent Carers Together, what we do and how we ensure the 'voice' of our SEND community shapes services locally and nationally. Click HERE to read it.
---
Comments from Parents, Carers and other Agencies about the Forum:
Advocating for our children
Thank you for advocating for our children across BCP   You all do an amazing job!
Parent
Your website
Just looking on your website, looks like there's lots of useful information there 
Parent
A voice for parents
Continue to flag up issues with the local authority as you really have been a great force of change. There were so many issues and you have made so much progress. You have been a voice for parents and the work you do has had such a positive impact on families
parent/carer feedback from our January-February 2021 members survey
Dedicated and passionate people
We are very lucky to have such a wonderful team of incredibly dedicated and passionate people helping families by giving advice, support and liaising with the council to iron out repeated issues. Thank you all
parent/carer feedback from our January-February 2021 members survey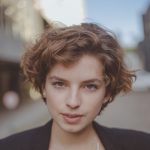 Knowledge and help
Your knowledge and help is invaluable and I'm so grateful
parent/carer feedback from our January-February 2021 members survey
Hugely reassuring
I am really grateful to you all for providing a space where we can ask questions, share experiences and resources. Right now I don't have the time or energy to respond to every survey and questionnaire from different services as they might come about….So it is hugely reassuring to know that anonymized feedback expressed amongst forum members is being unpicked and passed on to the right persons / groups. But most importantly, shared by people with lived experience of being a parent carer, that I trust will be delivered with the same care and passion that I would if I could. Thank you to all of you for doing such invaluable work to voice our experiences and concerns, I really am grateful
Parent
PCT are great
PCT are great and work with the council to feedback what support is working and what isn't
Raring2go Bournemouth!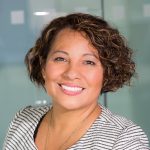 Wonderful resource
The Parent Carers Together group is such a wonderful resource for parents to get to know others in the same situation, while also receiving vital help and support from the organisations that are here to make life easier, like ourselves
Elaine Ewing
Diverse Abilities- Advice Team Manager
Great signposting
Lots of great signposting so that will keep me busy. Thank you so much to all of you
Parent
Love
We LOVE what you guys are doing
Chatterboxes